*** P R E S S R E L E A S E ***
Lawrence Elementary School's Kindness Club Ringing in the New Year with the Gift of Kindness
Lawrence, New York (January 2022)—Every Wednesday, after school, Ms. Palermo and Ms. Robson teach the Kindness Club. The purpose of the Kindness Club is to raise students' understanding and awareness of the importance of kindness and acceptance while also providing them with fun activities that can lead to new friendships.
"The Kindness Club is a great way to instill core values in our students while engaging them in meaningful lessons that help promote social-emotional wellness," said Rina Beach, Principal of Lawrence Elementary School. "Kindness is an important trait to develop in our students and when we teach kindness, not only does it boost their overall emotional health but enhances their relationships with other people."
Each week, a different book, with kindness as one of the book's themes, is read to Kindness Club students. One book read aloud to club members and shown on the BenQ board in January was A Wrinkled Heart by Tracy Hoexter. After the reading, club members participated in an activity with paper hearts where each student had to wrinkle a heart when they heard a negative comment. The lesson of this activity was that you can never really unwrinkle the heart when you say something hurtful. The lesson ended with an activity where everyone had to write how they can show kindness to others.
Another book shared with Kindness Club members in January was Kindness is my Superpower by Alicia Ortega. The students were able to follow along on the BenQ board and talked about ways they can show kindness through their superpowers. Each student wrote three ways and chose one way to put on their kindness shield. The students sketched out their design first and created an original shield that was decorated.
The Kindness Club also decorated their bulletin board with what "gifts" they will bring into the new year. For example, one Lawrence Elementary School student wrote that he will give the gift of forgiveness. Another student wrote that she will bring the gift of positivity while another student shared that she will bring the gift of friendship.
For more information about the Lawrence Union Free School District and the latest District news, please visit www.lawrence.org.
###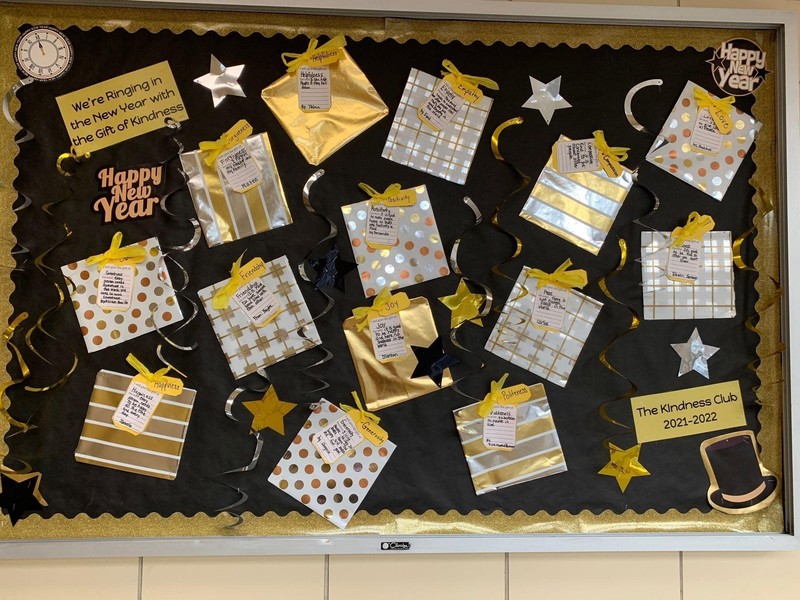 Photo 1: Kindness Club Bulletin Board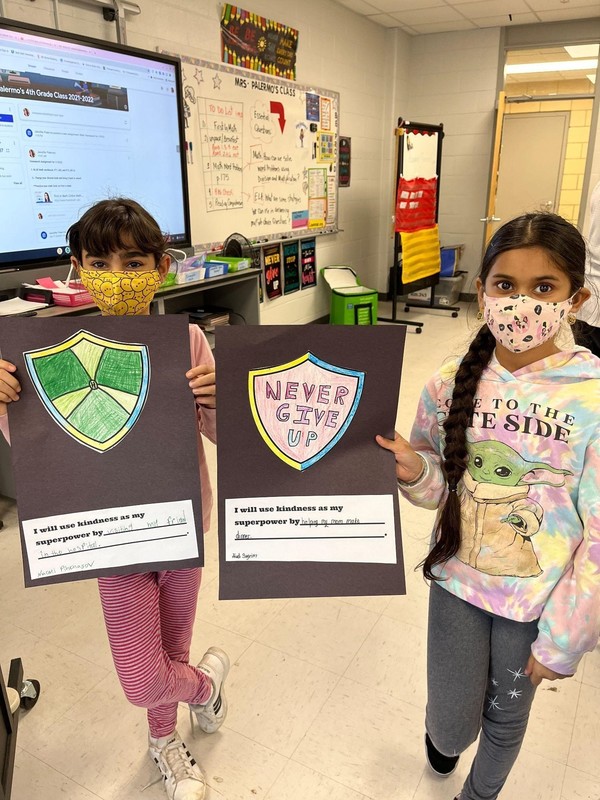 Photo 2: Students holding up their finished Kindness Shields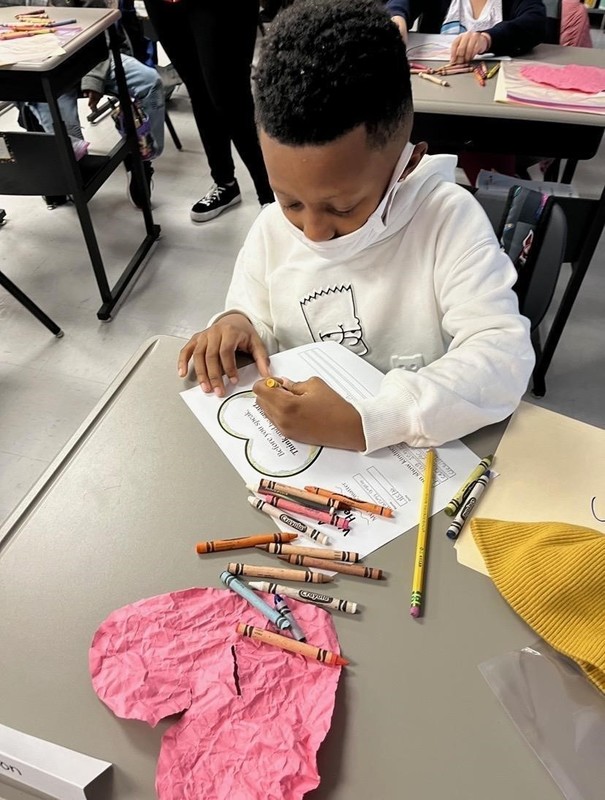 Photo 3: Lawrence Elementary student creating a wrinkled heart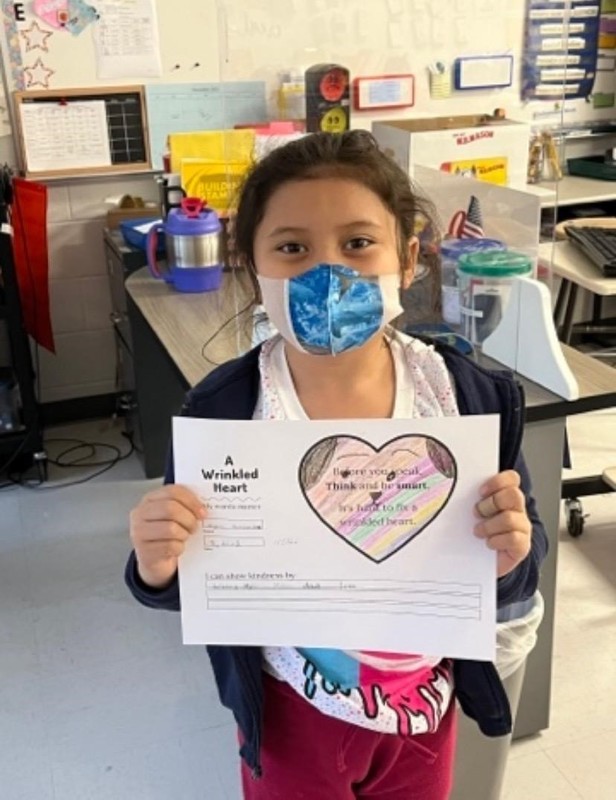 Photo 4: Lawrence Elementary student holding up her wrinkled heart worksheet