The Million Minute Reading Challenge at Lawrence Elementary is still in full swing and all three grades have already surpassed the million minute mark!!
The fourth graders have collectively read 1,000,242 minutes as of today, the fifth graders have read 1,035,254 minutes so far, and the sixth graders have read 1,098,322 minutes!!
We would like to congratulate all of our readers, especially our top readers from each grade below. Thank you to our PTA for acknowledging all of the reading our students do by rewarding them with a gift card to McDonald's!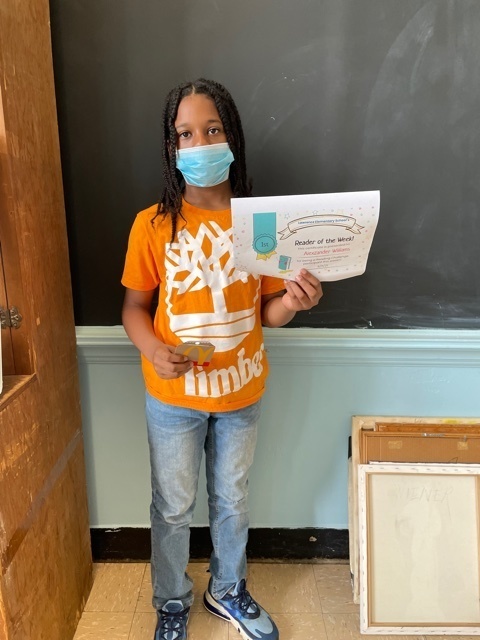 *Alexzander Williams: a sixth grade student from Ms. Wiener's class*
---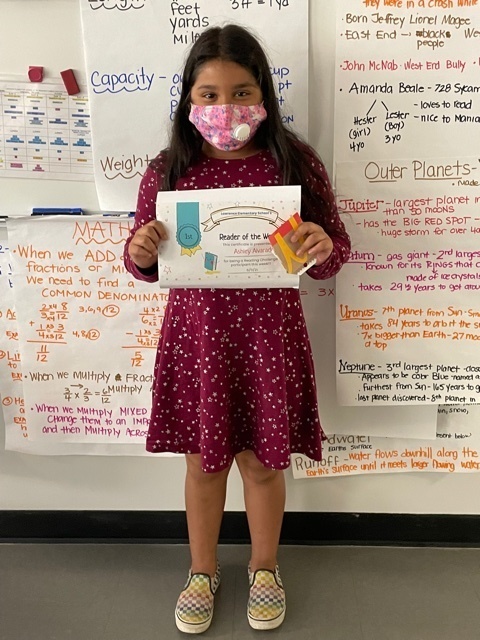 *Ashley Alvarado: a fifth grade student from Ms. Walsh's class*
---
*Tristan Taylor: a fourth grade student from Ms. Salzberg's class*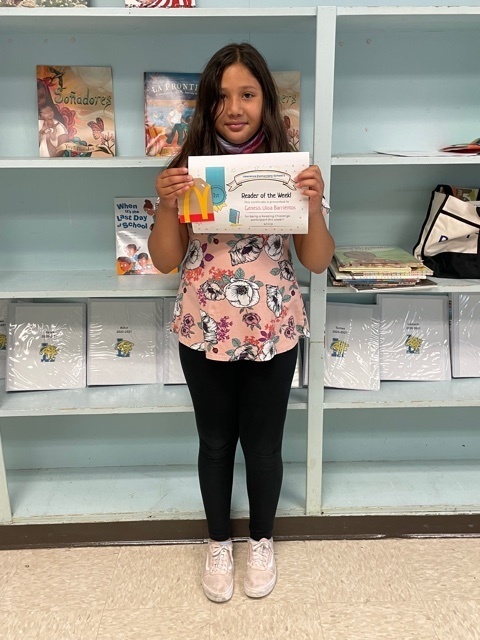 *Genesis Ulloa Barrientos: a fourth grade student from Ms. Hurwitz's class*