The Million Minute Reading Challenge continues at Lawrence Elementary School! A fifth grade student, Ester Campo, read the book Ranger In Time over the spring break and created Google Slides to summarize each chapter of the book. Way to go Ester!!!!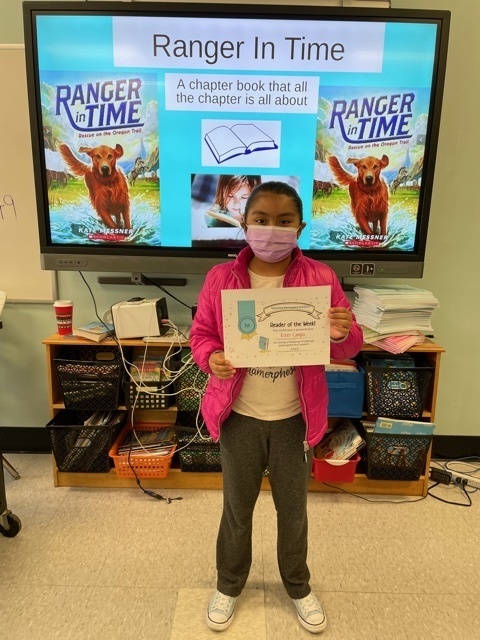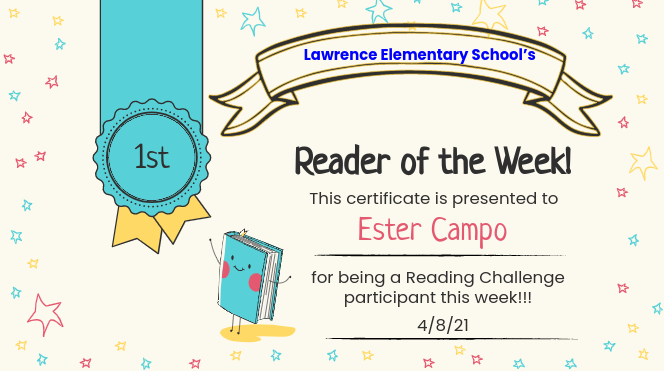 ---
Ashley Godinez was the 6th grade reader of the week!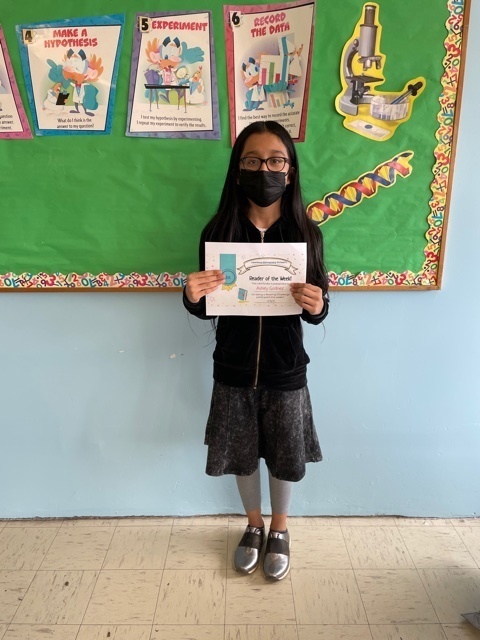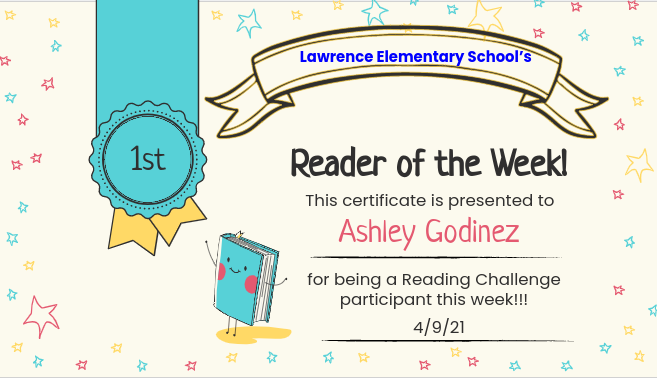 ---
Shout out to Erasmo Orozco Sequeira (10 hours 57 minutes), Katherine Gomez (385 minutes), and Madelynee Gomez Hernandez (418 minutes) in Ms. Palermo's fourth grade class!