NEWS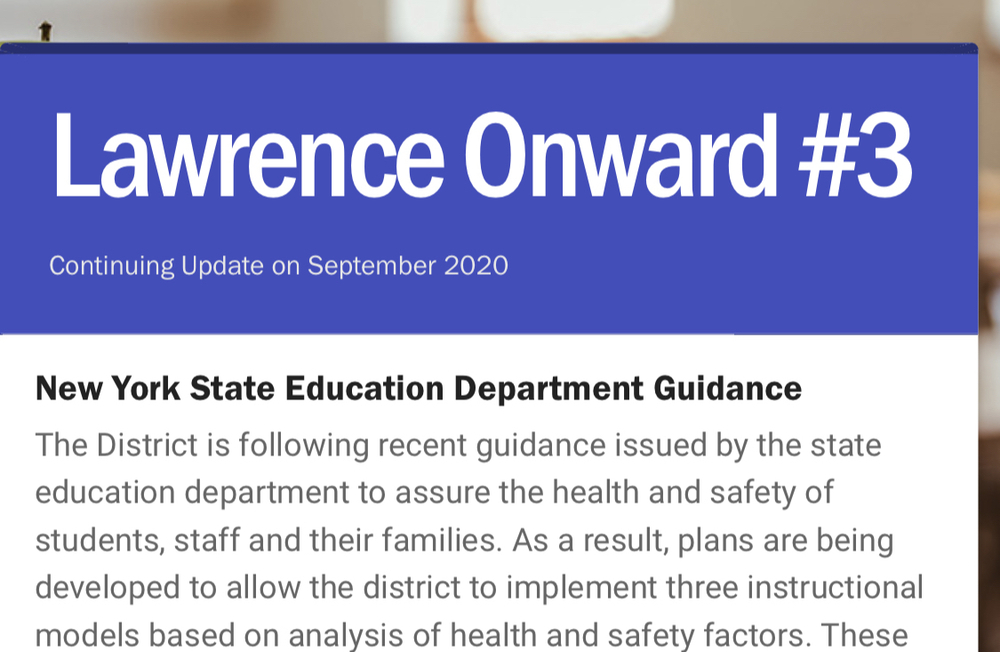 Please use these links for the latest updates for September 2020. The timeline for releasing the schedules involves awaiting the Govenor's announcement. This is expected by August 7th....
Please help the Lawrence Reopening committee by completing a survey by noon on Tuesday, July 28th. The survey can be found on our websites and app or by going to: https://forms.gle/51wybnVAy69P4spi6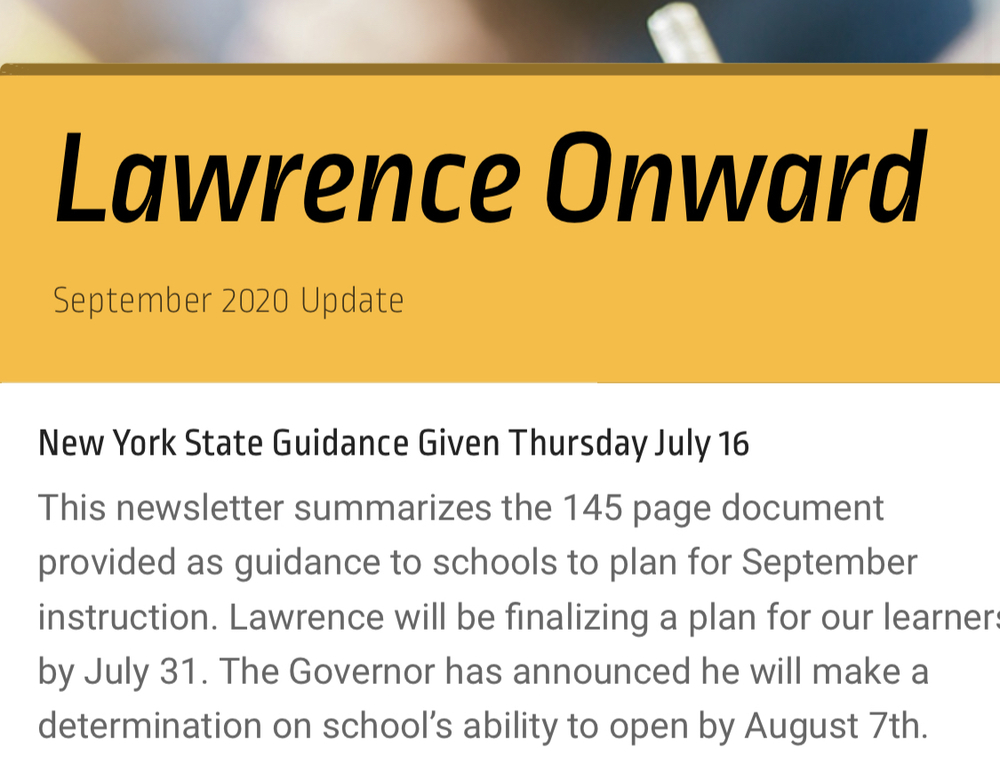 An updates on the Lawrence District planning for September 2020 can be found on this link https://www.smore.com/yc4rxUpdated July 17 Edition https://www.smore.com/15a0tSpanish...
SEE ALL NEWS
Events