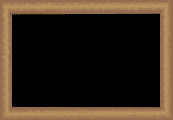 Welcometo the Library Media Center @ the Broadway Campus :)
Come on in and see Ms. Abby. The library is open daily during school hours. Students may come up for research and book borrowing during Middle School lunch periods.
To get to our school's OPAC (library catalog) go to
To access our school databases please use this link.
- Use the pull down menu to locate our school -
- Lawrence Elementary / Middle School -
- If promped for a password and username -
use broadway for both
For information on age-appropriate movies, books, apps, TV shows, video games, websites, and music that you and your kids will love. Browse this library of more than 25,000 reviews by age, entertainment type, learning rating, genre, and more go to the Common Sense Media website.
A LIST OF MS. ABBY APPROVED WEBSITES
USE SCHOOL DATABASES LINK FOR BRAINPOP, BOOKFLIX & PEBBLE GO
(username and password = broadway)
| | |
| --- | --- |
| BOOKFLIX | |
| BRAINPOP | |
| PEBBLE GO ANIMALS | |
| | |
| | |
| | |
| | |
| | |
| | |
| | |
| | |
| | |
Suggested book lists are linked below
NEA Teachers' Top 100 Books for Children
Top 100 Children's Books of All-Time :)
Scholastic's Parent & Child 100 greatest books for Kids :)